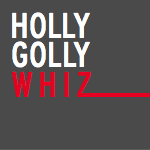 Promotion
But Shawn walked through the "Gateway of Champions" with confidence. He was riding Rosanne Sternberg's Smart Spook (Smart Chic Olena x Sugarplum Spook). Last fall, Flarida walked through that famous "gateway" to win the 2004 NRHA Open Futurity.

His circles were fluid and controlled; his spins were explosive yet extremely precise; his stops and rollbacks were trademark Flarida – deep and pretty with a crisp fluid 'over the hocks' about face. Shawn scored a 226 for the win and earned $50,000 for his winning ride. Interesting to note: Shawn Flarida and Dell Hendricks are NRHA Million Dollar Riders and Custom Crome, the sire of Custom Mahogany, is the latest NRHA Million Dollar Sire

Corey Cushing scored a 224 on Richard Kaufman's Dontmesswithmychic (Smart Chick Olena x Hollyberry Ace) to win the NRHA $50,000 added Derby Intermediate Open Division and a check for $12,330.39. Stefano Calcagnini, riding Lil Ruf N It (Hollywood Dun It x Lil Ruf N Trouble) for Tim McQuay, scored a 223 to place second in the Intermediate Open Derby and win the $5,000 added Limited Open Division. Tricia Hamilton brought her two entries and tied them for second place. Tricia rode In It For The Chics (Smart Chic Olena x BH Hollywood Lady) owned by Linda Hamilton, and Lenas Taxman (Lenas Wright On x Zans Light Sparkles) owned by Bob and Linda Hamilton.

The morning started with the NRHA Youth classes. Leah Meyer won the 13 & Under Division aboard Lil Unos T Dust (Smart Little Uno x Little Angel Lena) owned by Susan L. Meyer with Shawna Denault finishing second on her Smartist. Sarah Lynn Locker won the Youth 14-18 on See Chex To Cash (Nu Chex To Cash x Cee Carmis Minx) owned by Hilldale Farm with C.R. Hogendorp placing second on his Babs Boomer Boy.

The 2005 NRHA Derby Spotlight Sale featured a select group of broodmares, yearlings, two- and three-year-old futurity prospects, and finished reining horses. The high seller was Grandeur Of Chic (Paid By Chic x Victoria Greyhound) consigned by Jim Dunn and sold to agent Donnie Bricker for $26,000.

The next time reiners will meet at the Oklahoma State Fair Park in Oklahoma City, will be for the NRHA Futurity & North American Affiliate Championship Show scheduled for November 24 - December 3, 2005. The winner of the 2005 NRHA Futurity Open Division is guaranteed $125,000!


Mehr Informationen auf der Derby-Website.