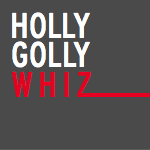 Promotion
The finals competition was held Saturday, July 9, in Fort Worth, Texas. The APHA World Show hosted the 3-Year-Old Reining Challenge, an Amateur Reining competition and a Freestyle Reining competition. According to the APHA World Show, the Reining Challenge competition is considered one of the most challenging classes at the World Show. Van Dorp took home first-place bragging rights in the Reining Challenge with a score of 218.5 on Bob Acres Outlaw (Bob Acre Doc x Missy Olena) owned by Annemarie Van der Toorn of the Netherlands.

"It felt great to win the APHA World Show Reining Challenge, but it was also a surprise that I won because I marked a 207 in the first go round," said Van Dorp, first time exhibitor at the APHA World Show. "I liked the competition and thought there were a lot of good reiners and trainers. The crowd really got into the finals competition, which made it really enjoyable."

Through an alliance, NRHA and APHA provide benefits to their members through their contributions and involvement with association programs. NRHA sponsors the Reining Challenge with a prestigious Morrison Bronze trophy.

Sliding into second place, scoring 215.5, in the 3-Year-Old Reining Challenge was NRHA's Leading Lifetime Money Earning Rider, Hall of Famer, and Million Dollar Rider Tim McQuay of Tioga, Texas, on Gunner Slide, owned by Thomas Mason of Canton, Mich. In third place was Bill Norwood of Temecula, Calif., on Whiz N Nanny, owned by Driscoll Ranch LLC in La Honda, Calif., with a score of 213.5.

According to the World Show Program, the Amateur Reining competition is part of one of the fastest-growing, most popular segments of APHA World Show competition with a total of 72 entries. Placing first, with a score of 216.5, was Zane Haverty from Krum, Texas, on Mark This Spot, owned by Clint and Zane Haverty. Coming in second, from Fredericksburg, Texas, was Michael Martin on Gunners Phantom, owned by Martin with a score of 211.5 and placing third, with a score of 210.5, was Tereasa Larae Canada on Genuine Funny Face, owned by Canada from Santa Rosa, Calif.

Zane Haverty was also named the Amateur Rookie of the World. Haverty and his ten-year-old bay tobiano stallion, Mark This Spot, also earned a Reserve World Champion title in Amateur Working Cow Horse. For being named a Rookie of the World, Zane received $1,000 and a Gist custom-made trophy belt buckle.

With a score of 218, Clint Haverty earned the Senior Reining world championship title aboard Stone Canyon Ranch's The Big Gun. In the reserve slot was Bub Poplin riding Smart As An Angel, owned by Rod and Roxanne Green of Clifton, Colo. Gatling Gun carried Todd Arvidson to third place. Todd's wife Heidi is the owner; the couple is from Purcell, Okla. In the Junior Reining, Ron Emmons piloted Mark This Cloud, owned by Sandra Finch, Orland, Calif., to the World Champion title. Lookie A Diamond, ridden by Clint Haverty, earned reserve honors. Lookie A Diamond is owned by Reimers Rainbow Ranch, Grand Junction, Colo. In third place was Haverty on Gunners Litl Smoke, owned by Susan Ray, Placida, Fla.

With a routine performed to "Born to be Wild" and dressed as a biker, Sandy Kaplan of Larkspur, Colo., won the Freestyle Reining competition scoring 222.5 on her costumed motorcycle, Ima Polly Verse, owned by Glenn and Sandy Kaplan.

"It was a fantastic performance," said Kaplan, who has competed in the World Show Freestyle Reining competition for six years. "It was an accomplishment because of the circumstances; the mare hadn't competed since 2000 and we have never won at the World Show."