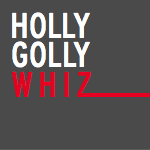 Promotion
Five riders ran for The Netherlands with Walter Bouwmeester and Ton de Rooij riding three horses. Rieky Young entered her two mounts and qualified for the FEI World Reining Masters Finals for the second year around by riding Burnt Starlight, a stallion owned by Scheffer and Young, to a score of 216.5, which earned her reserve honors in the class, and by riding Great Kid Whiz, for owner Marja van Duyn, to third place after scoring a 214. Once the competition was over, Rieky Young's total in the rankings for The Netherlands was up to 32 points, which awarded her a ticket to the Finals of the prestigious competition, which will be held in Manerbio, Italy, at the Palasturla Facility on Saturday 24th at 9 p.m.

Standings for the FEI World Reining Masters Series in The Netherlands.
Rieky Young 32 points
Walter Bouwmeester 16 points
Angelique Ferdinandus 12 points
Wendy van Osch 10.5 points
Ton de Rooij 4.5 points

The FEI Reining Masters is a competition defining the best individual reiner each year. It is based on qualifying the best reiner from each NF for a final event, which alternates between the USA and Europe. The Finals will offer a $75,000 Open and a $25,000 Restricted division. The first is open to all riders, the Restricted division will only be open to those countries who did not qualify for the finals at the 2002 World Equestrian Games (WEG) held in Jerez de la Frontera, Spain, therefore U.S.A, Canada, Great Britain, Italy and Germany will only be able to compete in the Open division and will be allowed to send two riders, all other countries are eligible to compete with one qualified rider.

With over twenty countries expected to participate, reiners worldwide have qualified or are getting ready to qualify for the second edition of the $100,000 FEI World Reining Masters Series presented by the Arcese Group and the Italian Equestrian Sports Federation (FISE) in collaboration with the Italian Reining Horse Association (IRHA), the National Reining Horse Association (NRHA), the Reining Horse Sports Foundation (RHSF) and the American Quarter Horse Association (AQHA).