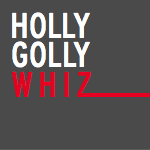 Promotion
Der Pressetext von Michal Pec

May 2005 marked the first runs of the "Celadna Ride & Slide 2005" show. For the first time ever in Central Europe, the Polish Reining Horse Association and the Paint Horse s.r.o. company hosted a NRHA USA approved show. Over two days (May 14-15) we watched history being made in Celadna, as 60 horse and rider combinations competed in the main arena of the Prosper Horse Ranch.

Almost six months of preparations paid off, as the show was a success in promoting reining in Central Europe. A large crowd gathered in Celadna and an unexpected number of horses and riders were nominated for the show. Those 60 horse and rider combinations look more impressive if we consider the fact that last year there was only 12 NRHA members in Czech Republic. But the "Celadna Ride & Slide 2005" show attracted riders not only from Czech Republic, but also from Austria, the Netherlands, Slovakia and USA.

The show awarded titles in 13 classes with more than 2500 USD in prize money. The main highlight of the whole show was the NRHA Morrison Trophy Open with 1000 USD added and a beautiful trophy saddle offered by Frinta Saddlery. A total of 14 horse and rider combinations were nominated. The Open competition was close with just a half point difference between the winner and the second place and only 1,5 points between the first and the seventh place.

Ton de Rooy (Holland) aboard Ruf Act To Follow (by Lil Ruf Peppy) took an early lead by scoring 69,5 with very fast spins and solid circles. Irena Machalikova riding a 6-year-old stallion April Doc Olena and Klara Salkova aboard her 8-year-old bay stallion Smart Chiconita (by Smart Chic Olena) did their best to match the score. They scored 69 and 68,5 respectively with very nice circles for Machalikova and good stops and roll-backs for Salkova.

As each horse ran, the crowd get more and more involved and the pressure on each rider built. Chuck Klipfel (USA) riding a Briggs N Sprattin began with rapid and cadenced spins. His circles were solid, with a good transition from big fast to small slow. This very nice run earned him the first place in the NRHA Open with a score of 70,5. Along with the money, Klipfel won a saddle donated by Frinta Saddlery. Briggs N Sprattin is a 6-year-old sorrel stallion by Sprattin and out of Miss Hickory Olena.

Zuzana Pacesova aboard Written Prescription was very close to beat this score, but finally finished in a three way tie for third place with Ivan Cernoch on Littles First and Ton de Rooy. Zuzana showed very good sliding stops that only Klara Salkova with Smart Chiconita managed to match.

Ton de Rooy finished second in the NRHA Open with his second horse – KS Whizaway, a 6-year-old stallion by Topsail Whiz. They scored 70 with rapid spins and very good speed control. But de Rooy's riding style arose much controversy.

After the show Chuck Klipfel thanked the organizers: "I am proud to be here in Celadna. Although the ground wasn't easy for good stops, I would like to thank Klara Salkova, because I know that she did the best she could. I promise to return here next year!".

The highlight of Saturday's evening was the NRHA Intermediate Open. Irena Machalikova aboard April Doc Olena earned the first place with 69,5. Chuck Klipfel riding Briggs N Sprattin was second, only a half point behind Machalikova. Zuzana Pacesova riding Written Prescription and Tomas Barta on Honky Tonk Player finished tied for third place. A 68 scored by Klara Salkova and Smart Chiconita earned them a respectable fifth place out of 14 horse and rider combinations.

In the NRHA Non Pro Pavel Orel bested the field of 8 riders. Riding A Hollywood Sweetie, a 5-year-old mare by Hollywood Dun It, he scored 65,5. Orel also showed the dun mare to first place in the NRHA Youth 14-18. And with his second horse, Miss Pretty Starbuck, he won the Snaffle Bit/Hackamore Non Pro. Ema Lupacova riding ARC Diamond Surprise (by Surprise Enterprise) won the NRHA Youth 13 & under with a score of 65.

In addition to the inaugural NRHA approved show, the organizers offered 6 classes approved by the Czech Euqestrian Federation. Zuzana Pacesova won the Senior reining aboard Written Prescription. She was followed by Irena Machalikova on April Doc Olena. With her second horse, Peppy Joy Choice, Machalikova won the Junior reining. Monika Ptackova was second and Klara Salkova with Monty Blue Sky (by Jac O Rima) came third. Following her win in NRHA SBH Open (with a 4-year-old mare Diamonds N Gin Pleez, by Sayos Shining Sun), Salkova added another victory to her record in the Novice Horse Open, this time with a 11-yearold Appaloosa mare WS Queen Star. Marketa Zezulkova dominated the field of 14 rider in the Youth class by placing first and second aboard Smart Chiconita (201) and Doc Toni Tee (198) respectively.

A very special thank you needs to go to our sponsors: Frinta Saddlery, Kodecar, Show'n Work, Stars and Stripes, Zajac Saddlery and to our media partners: Quarter Horse Today and Cesky Reiner. Also, mention should go to those behind the scenes that worked to make the show become reality. Thank you!



Eine Bildergalerie finden Sie hier.