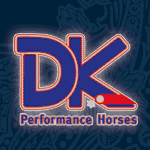 Promotion




Alles zur AMERICANA auf wittelsbuerger.com
Pam Scott
I am a Judge for AQHA, NRHA, NCHA, NRCHA, NSBA, and PHBA.
I have judged many major events, including the AQHA Select World
Show, the PHBA Open World Show, PHBA Youth World Show,
Florida Gold Coast, the Solid Gold Futurity, the Tom Powers Futurity,
the National High School Rodeo Finals.
I have trained and shown many AQHA Honor Roll horses, an AQHA World Champion, AQHA Supreme Champions, Congress Winners, and numerous State Champions in Halter, Western Classes, Hunt Seat, and Over Fence Classes.
I currently train and show my own cutting horses and compete in
NCHA Classes. I am a National Director for the NCHA and serve on
their Affiliate's Committee. I am a Past President and current Director
for the Florida Cutting Horse Association, and a member of AQHA's
Professional Horseman's Association.
I have raised, trained, and shown Quarter Horses for 30 years.
Trigg Rentfro
Trigg Rentfro is a carded judge in NSBA, NRHA, NRCHA, AQHA, FEI, and NCHA. He served 10 years as the International Director of AQHA and served as the Performance Director for APHA for two years. He has been involved in the Horse industry for 30 years and h??????R??
Australia, United States, New Zealand, Mexico, Canada, and several countries in South America. Trigg has also served as the Development Director for FEI reining, Vice President and Treasurer of the Color Breed Council, and managed Breeding facilities. His home state is Texas and attended College at Oklahoma State University where he received his Bachelors and Masters degrees.
Butch Carse
Butch has been judging horse shows for nearly 40 years and currently holds judges cards for AQHA, APHA, ApHC, NRHA, NRCHA, NSBA, USEF along with being both a judge and steward for FEI Reining. He has judged the World Championships multiple time for all of his breed associations along with the NRHA Futurity Show. Prior to his retirement from training he and his wife Diane owned and operated the Carse Training Center in Nebraska for 30 years. They specialized in trai??????R??ning and coaching youth and amateur riders. Over the 30 years they produced more that 50 National and World Champion riders. Butch and Diane now live in Florida where Butch concentrates on his judging and giving riding clinics and judging seminars around the world. This will be Butch's first visit to Americana.
Christine Auch - BIT JUDGE -


Together with her sister, Christine runs a training facility in Donauwörth in Bavaria. She also holds riding lessons and clinics. Christine raises American Quarter Horses.
Christine is an NRHA Judge since 2002 and a judge for the DQHA and VWB classes since 2007 and an AQHA judge since 2008. She has judged many different shows in Bavaria and also the Derby of the NRHA Germany and the AMARICANA 2008. Many times she has also been a Ringsteward of large international shows. In 2007, again for the second time, at the NRHA USA Futurity in Oklahoma City.