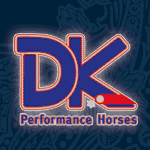 Promotion




Alles zur AMERICANA auf wittelsbuerger.com
Mark Mills will come to Germany! One of the top U.S. cutting trainers who has won more than $ 1 Million so far, will compete at Americana in Augsburg (September 8-21, 2010). Europe's premiere western sport event offers several cutting shows as well as attractive prize money.
One of the major highlights of this event will be the $ 12,000 added European Championship in Open Cutting. The second go round of this show opens Ameri-cana for visitors on Wednesday, September 8. The European Championship final will be on Saturday, September 11, during the evening show "Cutting Spectacu-lar".Non Pros will have their final on Thursday, September 9. A special atrtraction will be the Team Cup on Americana's last day. The show management is going to get 500 cattle to Augsburg for optimal cutting conditions.

During 2010 Americana, there will be 27 attractive classes in various disciplines. From September 8 till 12, Europe's leading western riders plus top riders from the U.S.A. and Canada will compete at Augsburg / Germany for the European Cham-pion titles and a considerable purse, including three highlights: the NRHA Bronze Trophy Open Reining, the European Championship Cutting and the ERCHA Reined Cow Horse Futurity. The finals of these shows will be part of the two Americana evening shows: on Friday September 10, 2010 with the "Reining & Cow Horse Festival" and on Saturday, September 11, 2010 with the "Cutting Spectacu-lar".Americana starts with the go round for ECHA European Championship Cutting Open on September 8 (the first day, Americana is open to visitors).